Donation to Brevillier Village
Click here to read our Donation Brochure
We are a 501(c)(3) certified facility. We specialize in providing housing and healthcare needs to older adults. Your donation will enable us to continually provide quailty care to our residents. Listed below are some of the ways your tax-deductible contribution will help! We thank you for your generosity and supporting our mission.
Brevillier Village New Wheelchair Accessible Van Fund
Recognizing the need for our residents to have safe and accommodating transportation, Brevillier Village is raising funds to purchase a new van. The current van is 15 years old and only has room for two wheelchairs. Our new van will have double the space for wheelchairs and an additional six stationary seats. Residents enjoy a variety of outings and entertainment year-round and we look forward improving our transportation services with our new van. Please join us in fulfilling our mission of body, mind, and spirit, by donating to this fund.
Ruth Pedersen Benevolent Care Fund
Assists with financial support for residents with limited funding. Approximately 20 percent of our Personal Care Residents are unable to fully pay for their care. In 1997, Brevillier Village created the Ruth Pedersen Benevolent Care Fund, in memorial to Ruth, the last resident of the original Ball Home. Since its inception, we have assisted residents in need with over $3.5 million in financial support.
Planned Gifts for Brevillier Village
Extend your generosity beyond your lifetime – Please remember Brevillier Village in your will. Planned giving provides an opportunity for you to give to Brevillier Village in circumstances that may not otherwise allow such a gift to be made. It is a unique way, for individuals age 50 or older, to prepare for income needs during retirement while securing a future gift to help fund the works of Brevillier Village. Cash, stocks, and real estate can be used to fund a variety of planned gifts that will secure income to you and your family, partially bypass capital gain for gifts of secured assets, provide a charitable tax deduction in the year of the gift and enable you to support the mission of Brevillier Village with a future gift. Charitable gift annuities, charitable trusts, and gifts of life insurance are a few planned giving options available.
Haven Fund
The Haven Program is a program to assist in making Brevillier Village as "home-like" as possible. The animals, (we have dogs, cats, rabbits and even a bird!) plants, and intergenerational groups are the core of the Haven Program and provide stimulation of the five senses with reminiscence, relaxation, spontaneity, and socialization. If you would like to support this program, please contact Marti Colliss at mcolliss@brevillier.org
Volunteer
The donation of your time is also valuable to us. Volunteering supports Resident Centered Projects and Activities For more information on supporting the BVA or volunteering please contact Jen Kehl,  at jkehl@brevillier.org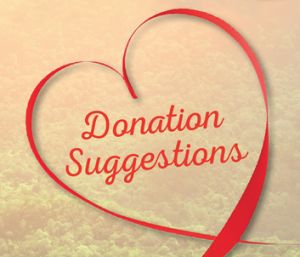 Find out more about donation options…