Nursing
PCA:
Full & Part-time,
All shifts
Caregiving experience.
From $13.00/hour
CNA:
Full & Part-time,
All shifts
PA Nurse Aide Registry
From $17.00/hour
LPN:
Full & Part-time,
All shifts
PA Nurse Aide Registry
From $24.00/hour
RN:
Full & Part-time,
All shifts
PA Nurse Aide Registry
From $30.00/hour
Enviro. Services
Recreation
Housekeeping
Aide:
Full & Part-time,
All shifts
From $12.50/hour
Rec. Aide:
Full & Part-time,
All shifts
From $11.00/hour
Dining Services
Dietary Aide
Full & Part-time,
All shifts
From $12.00/hour
Cook:
Full & Part-time,
All shifts
From $15.00/hour
About working at Brevillier
At Brevillier Village our commitment to supporting senior life, health, and wellness happen because we put people first. Brevillier Village has approximately 250 full and part-time employees caring for 300 residents on our beautiful 20+ acre lakefront campus.
With such a large and diverse resident population, we welcome compassionate and caring individuals to provide our high standards of care.
Brevillier Village is blessed with significant longevity in its staff. We have employees that have been here since the 1980s. People stay where they are happy and valued and the management team at Brevillier does a terrific job supporting the people who work here. Apply to become part of our team today!
Excellent benefits package.
Beautiful location.
Person-care focus, with a team approach to meeting our resident's needs.
Convenient and free parking.
Brevillier Village is located on East Lake Road in Harborcreek, Pennsylvania and is not on any EMTA bus routes.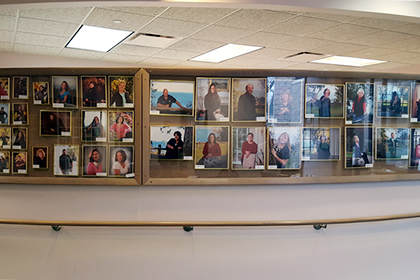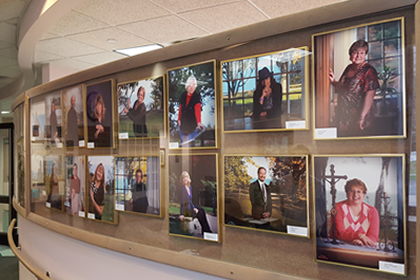 These pictures are of Brevillier Village's 'Wall of Fame'. Employees who have selflessly served our residents for at least 10 years get put onto this display in the lobby of Ball Pavilion. The smallest pictures on the wall are for at least ten years of service. Having so many employees spend decades working here says so much about the working environment. We hope you'll want to become a member of our fantastic team too. Apply today!